At Infranaut, we remain at your side even after the EPM infrastructure has been set up. Our operating models ensure maintenance and continuous support during operation beyond installation or migration. A team with many years of experience is available to you as a direct contact for the specialist or IT department.
In particular for the specialist administrators, we take over the coordination with the various technical contacts as well as the manufacturer's product support, if required.
Our portfolio
We operate for you:
CCH Tagetik
Oracle Hyperion EPM
OneStream
---
Technical operations
An overview of our operating services
Our operating models include monthly inclusive hours for our activities as well as fixed guaranteed response times.
Support hours
You have a fixed contingent of support hours available to you each month. Within this contingent, you will receive our support at a fixed monthly rate and each additional hour of support at a reduced hourly rate.
Within your contingent, our services include:
Troubleshooting technical issues with the environment.
Testing and installing software patches.
Communicating with your IT and vendor support contacts.
Support for problems with environment-related clients such as Excel add-ins or report designers.
Regular maintenance tasks (application copies, providing datasources, etc.).
Regular review of performance data of your environment.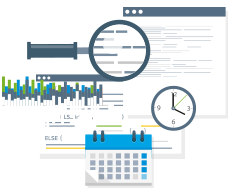 Response time
Within our normal operating hours, our team will process your requests depending on the urgency, but always as promptly as possible. You can contact us via our support system by e-mail or, of course, by phone.
If there is a critical malfunction (e.g. system failure for a large part of the users), we will start the error analysis as quickly as possible within the agreed response time. The processing is documented transparently for you in our ticket system.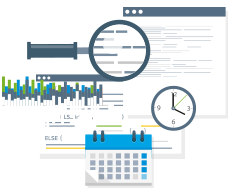 Time extension
If the days get longer during the closing phase and our regular operating hours are no longer sufficient, you can flexibly extend them. This gives you access to our on-call service with a maximum response time of one hour - regardless of your chosen contract model. If required, we can provide you with professional support around the clock.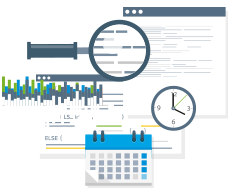 Support-System
For structured administration, all your requests are recorded in our ticket system. With your personal access, you can keep track of current and completed requests within your support contract at any time. In addition, you can address requests directly and easily by e-mail to our ticket system.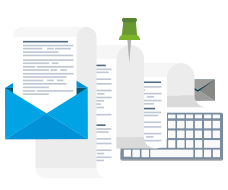 Active monitoring
If your EPM environment or individual components should ever fail unexpectedly, we will automatically become active - without any loss of time due to a long notification chain.
For this purpose, we have developed a monitoring solution that monitors your environment around the clock down to the application level. This not only checks the mere availability of individual services, but also the correct functioning of the system. If a check fails, we - and any other persons - are notified immediately. We check every message as quickly as possible and, if necessary, start analyzing the error.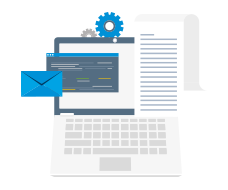 Infranaut console
The Infranaut Console, developed by us, supports you with useful additional functions in the operation of your environment. As a maintenance customer, you automatically receive the Services and Login Page Builder modules free of charge. This allows you to view the availability of the environment at any time via a web interface and conveniently restart individual services or applications. In the Login Page Builder, you can influence the appearance of the login page without technical knowledge and store information there, announce maintenance or temporarily block the login. The integrated browser check in the login page ensures that users are using a supported browser configuration.
Other functionalities such as metadata management or task automation (e.g. scheduled consolidation) can also be provided.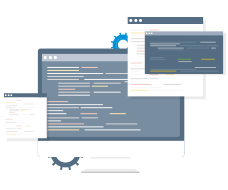 Monthly maintenance
In terms of active environment management, we perform certain activities and checks on your environment on a monthly or quarterly basis. This ensures that the environment is stable at all times and that we can react quickly in case of problems. Our activities include for example
Rotate log files for faster analysis and check for unusual error messages.
Archiving data and task audit logs to prevent performance problems.
Check server resources in use to avoid bottlenecks.
Notify business administrators of the latest available software patches, including installation recommendations.
Checking access to the environment to ensure access at all times in the event of a problem.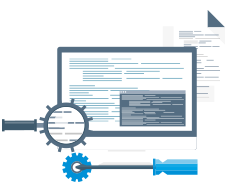 Further services & products
Our consulting services cover all phases in the lifecycle of an EPM environment.