Cloud & Hosting Service
Infranaut.Cloud
IT outsourcing, managed hosting, cloud service - call it what you like. What you get from us: a turnkey EPM environment with the product of your choice. At the end you get a link from us, your access data and you can start. We take care of everything else: Server, installation, backup, updates and much more. Through sensible doses of standardization and automation, we achieve a high standard of quality, but at the same time remain flexible enough to take your individual requirements into account.
Cloud from germany
Your data is stored securely in German data centers. In addition to our main location in Frankfurt, these include Nuremberg and Magdeburg. More importantly, as a German company, Infranaut is subject exclusively to national and European law. The same applies to our suppliers - instead of US cloud providers, we work with reputable German partners.
More than eight years of experiance
We have been providing infrastructure consulting for enterprise performance management software to our customers since 2010. Our experience in the implementation and operation of various software solutions was the basis for Infranaut.Cloud. There, we have been offering fully managed solutions from the sandbox to the productive system since 2013.
Everything from one source
We are your contact for all technical questions and problems. Since we operate our infrastructure ourselves, we can achieve quick solutions with short paths. In case of problems with your EPM software, we take over the communication with the manufacturer and remain your contact. If desired, we can also take over the technical operation of your application together with our partners.
Maximum freedom of choice
We believe that you as a customer should decide for yourself when to use a new software version. After all, the newest is not always the best (and most error-free) version. That's why we don't give you fixed update cycles - you decide yourself when you want to do which update. This way you have the opportunity to test new versions extensively and do not experience any unexpected surprises during the hot phase.
Dedicated performance
You will not only receive a turnkey software environment from us, but also contractually guaranteed, exclusive hardware resources. This ensures that you can expect the same performance from your software at all times. If your requirements increase over time, you can simply book additional resources - flexibly and at short notice.
Flexible billing
Cloud also means obtaining and paying for services only when needed. If the workload increases, for example because 100 more users are working on the system during the budget phase, we can expand the available hardware resources during this time on request. Only the period during which the additional service is available is billed.
Quickly available
Our sandbox environments are ready for use after one week at the latest. This allows you to start your project early, while we calmly discuss the details of your future productive system, even if it is not in our cloud.
Highest satisfaction
Our goal is to ensure that you are satisfied with your decision in the long term. For this reason, you will receive a personal contact person from us during the introduction phase and beyond, who will support you in all matters relating to the Infranaut.Cloud and your EPM software with unbureaucratic solutions. In regular service meetings, we discuss new developments, problems and suggestions for improvement with you - all in the spirit of good long-term cooperation.
Experienced support
Our German-speaking support is available to you at any time via ticket system and telephone hotline. Your requests will be handled by experienced employees who know your environment and your product. Time-consuming queries are thus avoided.
Vendor-independent
As an independent cloud provider, you can continue to use our services even if you ever change your EPM software or use additional products. In addition to dashboarding solutions, we also operate business intelligence platforms and much more for you. Feel free to contact us.
No vendor-lock-in
At the end of the contract or, if you wish, in between, we will provide you with all your data in a suitable format so that you can continue to operate your software seamlessly with another vendor or on-premise. This allows you to decide independently at any time what is the best solution for your company. If you change products, for example, you can continue to operate an archive environment in your own data center at low cost.
---
Hosting & Cloud
Behind the scenes
You want to know what's behind the scenes of Infranaut.Cloud? We invite you to take a look behind the scenes.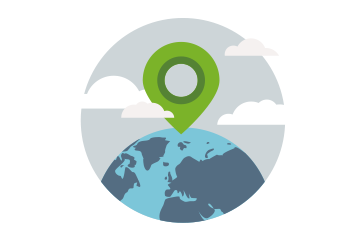 Location
Data center in Frankfurt
Our servers are located in exclusively used and secured server cabinets in the certified data center at diva-e Datacenters GmbH in Frankfurt am Main. Each server cabinet is supplied with uninterruptible power and network connection. The servers inside are our property and are built by Thomas-Krenn.AG. In case of problems, we receive replacement hardware and technician support at short notice.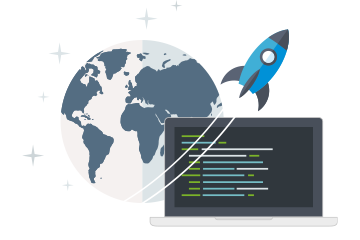 Geo-Redundancy
Local and geographic redundancy
All critical infrastructure components and server systems are redundant. If someone pulls a plug, other systems automatically take over the tasks of the failed system. To avoid losing data in the unlikely event of a prolonged outage, all critical backups are stored geo-redundantly at least 200km away.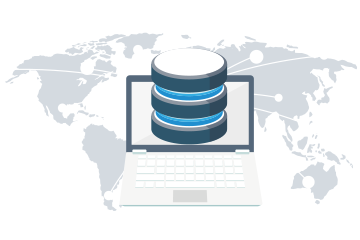 Telekom Cloud
Flexibility and security
In principle, your systems are operated on servers at our location in Frankfurt am Main. However, in order to be able to scale flexibly at any time, we can draw on resources from the Open Telekom Cloud, operated by T-Systems, if required. With their data centers in Magdeburg and Biere, your data remains secure in Germany with a German company. If the worst comes to the worst, we can also fall back on disaster recovery systems there.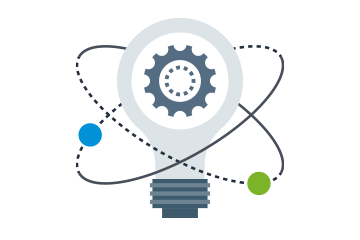 Innovation
Open Infrastructure
We believe in open standards and software. Because they form the basis for innovative solutions of the future. That's why we rely on OpenStack as the established platform for our cloud services. This protects us, and therefore you, from dependence on individual providers and the risk of rising costs. At the same time, we retain maximum flexibility because our developments can be reused in countless OpenStack-based cloud services worldwide.
---
Further services & products
Our consulting services cover all phases in the lifecycle of an EPM environment.