As part of the OECD's Base Erosion and Profit Shifting Action Plan 13, multinational companies above a certain size are required to file an annual declaration of key company figures with the tax authorities, broken down by country.
Many of the key figures relevant for reporting are already available in your EPM system or can be entered centrally in it very easily. With our Country by Country Reporting module in Infranaut Console, you can map the entire process from data entry to data reporting based on your existing EPM software. Our solution retrieves the data directly from your EPM software and creates a ready-to-use reporting package in the OECD's CbC XML format.
Scope
Prepared for:
ELMA-procedure (Germany)
FinanzOnline (Austria)
OECD-XML-Format (all countries)
---
Oracle Hyperion Financial Management
With our complete package for Oracle Hyperion Financial Management you get all important elements to be able to map a full-fledged CbC reporting. Our CbCR quick start package includes:
Metadata and rules for capturing and calculating CbCR-relevant data directly in HFM.
Input forms for recording and evaluation.
Infranaut Console for conversion into a ready-to-use reporting package.
Workshop with experienced consultants for implementation in your existing HFM application.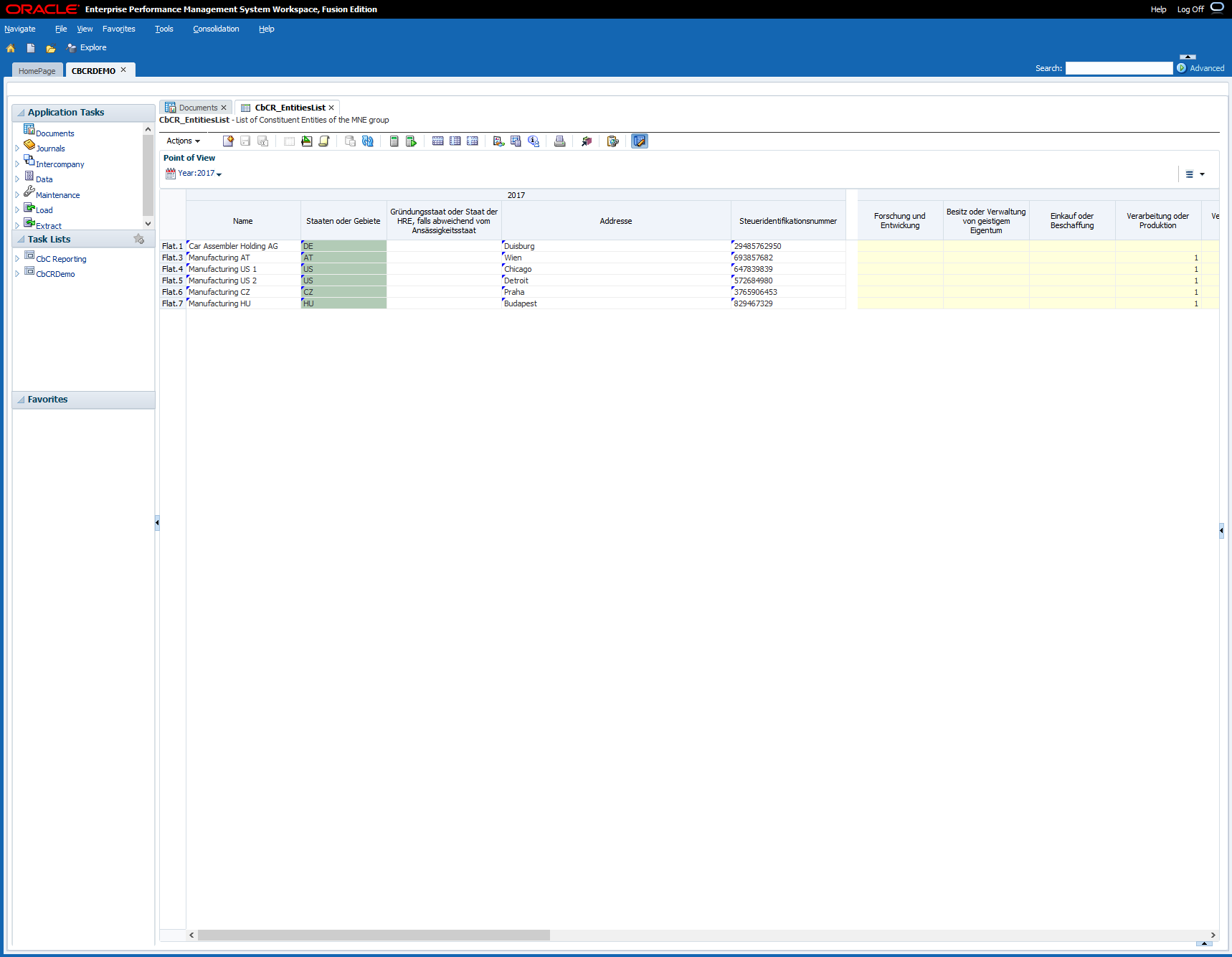 Further services & products
Our consulting services cover all phases in the lifecycle of an EPM environment.